ABBEY Silicone Gun Oil 35 Dropper Bottle 30ml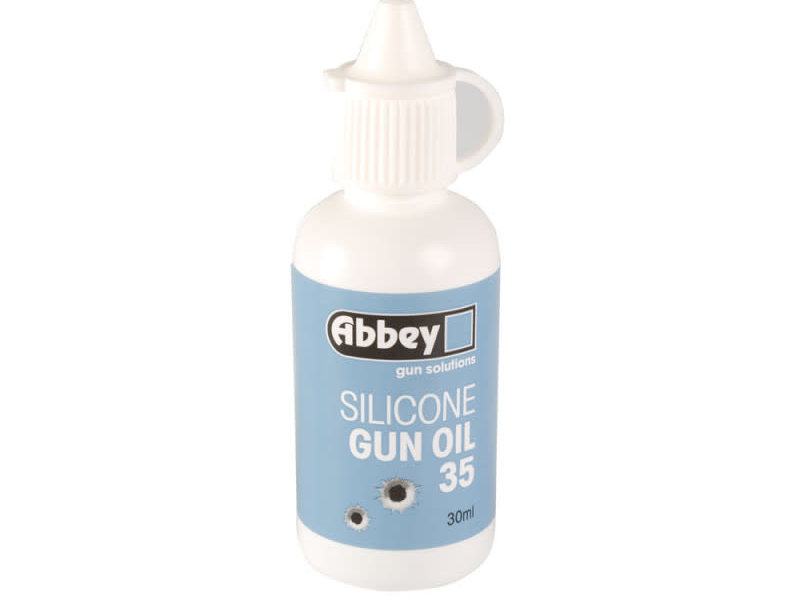 ABBEY Silicone Gun Oil 35 Dropper Bottle 30ml
Beschikbaarheid:

Uitverkocht
Only the quality parts for tm hicapa
24/7 Webshop with fast shipping
Loyalty Program available!
It is an excellent lubricant and a very effective dispersant water. · Does not damage wood or other sensitive materials so that they do mineral oils. · The guns are pitted by rust? This is caused by moisture and other corrosive elements, such as the fingertips, which attack the finish. Abbey Silicone Oil Spray Gun 35 on all guns for long-lasting protection. Keep a cloth Abbey Silicone Sportsmans Cloth in the equipment bag for protection on the ground. · Abbey Silicone Gun Oil 35 is inert, so it can be used to lubricate safely gaskets and washers PTFE, neoprene and leather used in marker Airsoft and airguns. Use sparingly - a couple of drops - in large quantities since even silicone can produce diesel effect. · It also produces a fine high gloss finish on all markers, air guns, weapons in general and accessories that protects against moisture and dirt, removing rust and corrosion. · Do not use it as lubricant metal metal as damage can occur. It can if one side is metal and the other rubber or plastic, etc. · Available dropper bottle 30 ml ideal when precise application is required.
Er zijn nog geen reviews geschreven over dit product.
Reviews
Er zijn nog geen reviews geschreven over dit product.
Nieuwsbrief